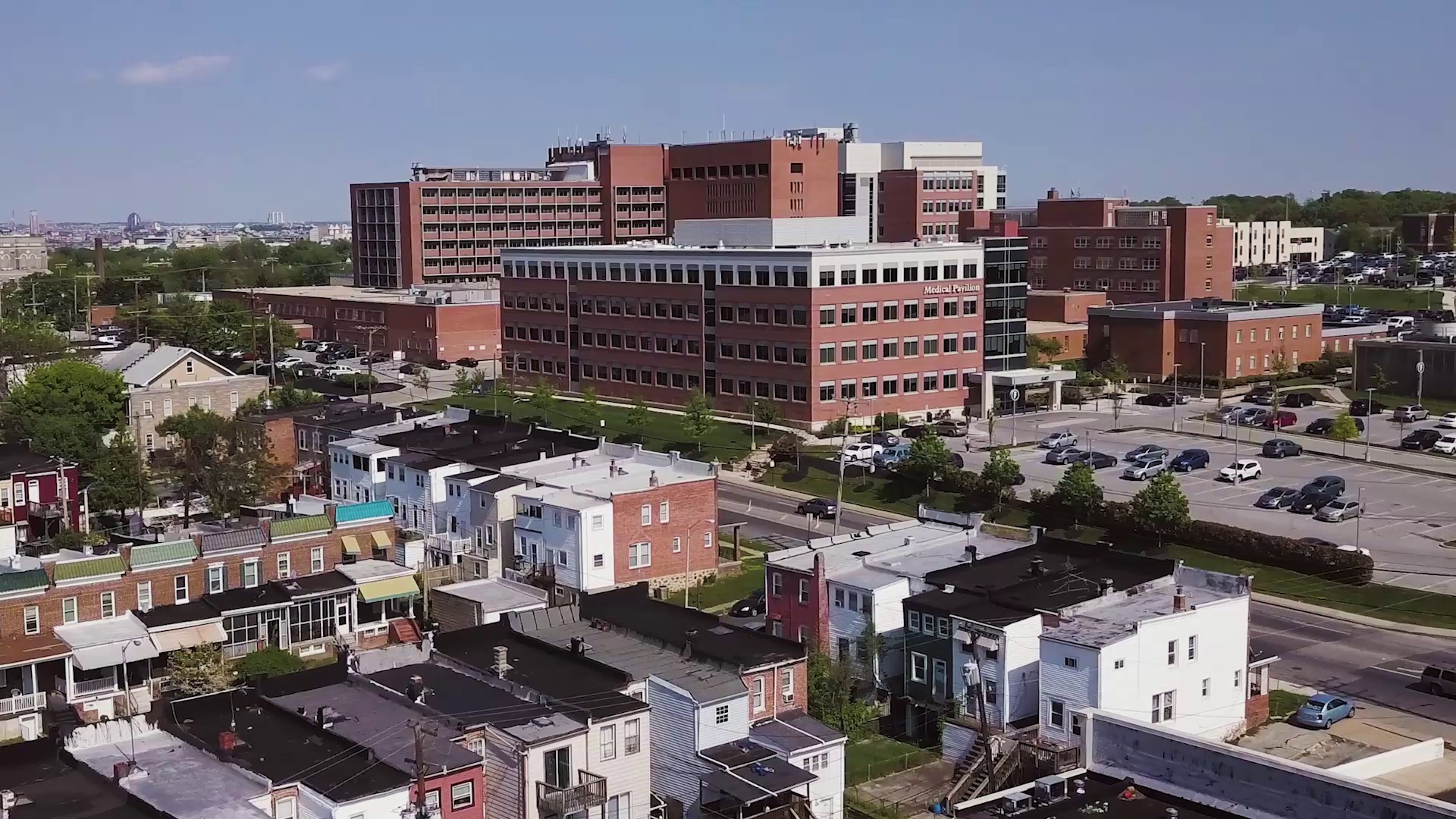 Healthcare Anchor Network
Join a growing national collaboration of 60 leading healthcare systems building more inclusive and sustainable local economies
You can't create equitable health outcomes for America's communities without tackling the underlying economic and racial disparities that drive them—the structural determinants of health. Healthcare Anchor Network members are committed to making sure their institutional and operational resources are aligned with their clinical mission.
It is undeniable: Racism is a public health crisis
40 health systems in 45 states and Washington, DC have committed to addressing racism and the public health disparities caused by racism. "As members and leaders of many healthcare organizations across the nation addressing the disproportionate Black and Brown mortality of the COVID-19 pandemic, we say without hesitation that Black Lives Matter."
"Systemic racism results in generational trauma and poverty, while also unquestionably causing higher rates of illness and death in Black and Indigenous communities and communities of color. We must double down on our efforts. We stand united as frontline organizations against racism, injustice and inaction and commit to specific steps to help overcome the healthcare disparities in the communities we serve."
Join the Healthcare Anchor Network to…
"ProMedica is proud to be one of the founding members of the Healthcare Anchor Network because as a non-profit, mission based healthcare organization we believe it is imperative to invest in our communities and help to drive economic prosperity through local hiring, purchasing and investing strategies. The Network provides a forum where we can come together with peer institutions who share our commitment to Anchor Institution strategies and where we can develop innovative solutions to challenges, that will ultimately improve the health and well-being of those we serve. By focusing on inclusive economic strategies, health care can use its considerable breadth and depth to positively impact the economic determinants of health."
Randy Oostra
CEO and President,
ProMedica
"Our mission at Intermountain Healthcare is helping people live the healthiest lives possible.® It energizes us to improve the health of those who live in our communities. Healthcare has the opportunity to achieve this by addressing the social, economic, and environmental determinants of health. We're striving to address these determinants in our business practices by practicing inclusive, local hiring while developing our supply chain toward more inclusive, local purchasing. We have also joined other Healthcare Anchor Network members in committing to being a place-based investor by dedicating a portion of our investments to local projects to generate measurable social and health impact, in addition to a modest financial return. We are designing these health impact investments to improve overall population health status, which will make healthcare more affordable for communities. The Healthcare Anchor Network provides a way for us to advance this work with our community partners, and it gives us many opportunities to learn from other innovative health systems."
Mikelle Moore
Senior Vice President and Chief Community Health Officer, Intermountain Healthcare
"By our very nature, hospitals and health systems are anchor institutions in the neighborhoods we serve, and the well-being of our communities will always be an institutional priority. This is why Advocate Aurora Health was one of the co-founding members of the Healthcare Anchor Network, to convene the healthcare sector to implement socially responsible hiring, training, purchasing, and investment strategies. Healthcare can improve the social and economic factors that impact upstream determinants of health, lift local residents to strengthen our communities, and help lessen economic, racial and environmental inequities. The Healthcare Anchor Network helps us to advance new practices that help distressed communities to build up their local economy and community."
Cristy Garcia-Thomas
Chief External Affairs Officer, Advocate Aurora Health
"Rush adopted a broader mission to 'improve health' in recognition of the ongoing health crises in the neighborhoods around our main campus on the West Side of Chicago. Significant health care inequities exist because there are additional factors that affect one's health such as complex social, economic, and structural determinants of health including structural racism and economic deprivation. The anchor mission vision is part of Rush's strategic plan and embedded in our institution's DNA. We look at ourselves in the mirror and ask, what more can we do in this moment to be the change we want to see? The Healthcare Anchor Network helps us to accelerate the change process and our investing, hiring, purchasing, and volunteering in our communities, as well as amplify our message that racial equity must be central to our work as health care leaders and we must take action now."
Dr. David Ansell
Senior Vice President for Community Health Equity, Rush University Medical Center
"As Henry Ford Health System continues to focus on uplifting healthy communities in the regions we serve, we lean on our relationship with the Healthcare Anchor Network for guidance, support, and sharing of critical information. It is vital that the entire healthcare sector explore and commit to investments in the social needs and determinants of health, and the HAN is leading the way to promote this activity and collaboration among its members. Henry Ford's commitment to Detroit and the surrounding region is over a century old, yet continues to evolve as health and wellness needs change, and as we better understand their underpinnings. It is incumbent on leading health systems to orient their culture toward addressing persistent inequities, and we believe that active membership with HAN is a major component of our effort in this area."
Dr. Kimberlydawn Wisdom
SENIOR VICE PRESIDENT OF COMMUNITY HEALTH & EQUITY, HENRY FORD HEALTH SYSTEM
"Recognizing the inseparable relationship between the social determinants of health and health outcomes, it is essential for health care to play a leadership role in addressing the systemic inequities that prevent members of our communities from experiencing good health. RWJBarnabas Health is extremely proud to be a co-founding member of the Healthcare Anchor Network. Together, as anchor institutions, we share a mission of developing more effective strategies and innovative solutions to leverage our purchasing, hiring, and investing to benefit the communities we serve."
Barry H. Ostrowsky
PRESIDENT AND CHIEF EXECUTIVE OFFICER, RWJBARNABAS HEALTH
With 60 health systems (and counting) represented in the Network, we bring together anchor institutions from across the country that together employ more than 1.5 million people, purchase over $50 billion annually, and have over $100 billion in investment assets.
The latest news from the field
UMass Memorial Health (UMMH)'s Community Investing Program is explored in a new case study. The case study covers the program's inception and design, strategies employed, and key stakeholders involved. It also discusses several of the program's projects, including Worcester Common Ground (WCG), Creative Hub Worcester (CHW), the Finally Home Fund, and the Tiny Home Village. …
Continue Reading UMass Memorial Health Care Community Investing Program
Hospital and Health System Members of the Healthcare Anchor Network include:
State Hospital Association Affiliate Member in the Healthcare Anchor Network includes:
"An anchor mission means sustainably investing in low-income neighborhoods and communities of color, addressing not just health disparities, but economic and racial inequities as well."

—David Zuckerman, Executive Director of the Healthcare Anchor Network

Resources for the Anchor Mission